Specializing in adult, children, family psychology, neuropsychology, EEG spectrum neurofeedback
Dr. Bailey's Schedule:
Monday through Friday
10:00 am – 6:00 pm
(last appointment at 5:00 pm)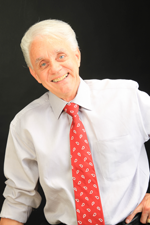 Dr. Bailey's current focus is on the evaluation and treatment of adults, children and adolescents with mental health and neuropsychological problems. He has extensive clinical experience in both inpatient and outpatient treatment of adults and adolescents and has had broad training in neuropsychological disorders and treatment.  Dr. Bailey served on the Medical staff of the Northeast Georgia Medical Center for twenty of the forty-five years he has been in practice and, for eighteen of those years, had total operational responsibility of the Medical Center's Mental Health and Substance Abuse facility (Laurelwood freestanding hospital).
Dr. Bailey is Board Certified in both Clinical and Administrative Psychology.  He has served in leadership positions in the local and state psychological community, including having served on the Board of the Georgia Psychological Association for several years.
Dr. Bailey has been a member of the National Register of Health Service Providers in Psychology since it's inception.  In addition, Dr. Bailey serves as a consultant to numerous agencies including the Social Security Disability Adjudication Service, the Department of Family and Children's Service and the local Court System.
Dr. Bailey has frequently lectured nationally on preventive mental health strategies and other topics and has authored or co-authored seven books, several papers, and several computer programs.